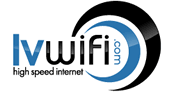 High Speed Internet for La Vernia, Floresville, and Stockdale!
Request a Free Site Survey
Welcome to the first step in getting the High Speed Internet you've been waiting for!
 The site survey service is absolutely free, and there is no commitment on your part by submitting a request.
A few important notes about site surveys….
1. Before submitting a request, please review our coverage map here. Our primary coverage zone is shown in red. If you're outside this red area, it is very unlikely that we would be able to provide you service due to distance or other line of sight issues.
2. Keep in mind that the coverage map on our website does not take into consideration line of sight obstructions such as trees, buildings, or other obstacles. Just because you see red coverage over your location, does not mean that we can definitely get you service. This is also true for nearby neighbors that have our service. Every site survey is unique due to the line of sight requirements with our service, and just because your next door neighbor has our service, doesn't mean that your location will be eligible as well.
3. Once submitted, you do not need to be present at your home or business for the site survey to be completed. Typically about 90% of the site surveys we complete only require a view of the home or business from the roadway in order to map out the elevations from our tower to your location. In the event a technician needs to take a more in depth look at your location, an appointment would be scheduled ahead of time.
4. Site surveys are completed as time is available on our technicians schedules. Although we try to complete site surveys as often as possible, the average response time on a request is 7-14 days. 
5. In addition to your address, please provide as much information as possible such as physical description of the home or business, whether or not any nearby neighbors are currently using the LVWifi service, whether or not a previous resident has had service at the address, or whether or not you can positively identify one of our nearby towers from your home or roof.  Sometimes providing this information drastically increase the turnaround time on getting the site survey ticket completed.
5. Finally, site survey results are valid for 60 days, and the installation price quoted on the ticket will be honored for the duration of that time. If service is not activated at the address requested within that time frame, a new site survey request must be submitted. (This is done to ensure there are no capacity issues on the access points at a later date).
Ready to get started? Call us today at 210-628-9434 to submit a site survey request!
You can also send an email to [email protected] with your name, service address, and contact information.
Our standard no contract installation price has now been reduced to only $99! Submit a site survey today to see if you're eligible!...
24/7 Support Available!
Rest assured that no matter what time it is, someone will be available to help troubleshoot any issues you might have with your connection.
Recent Posts