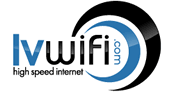 High Speed Internet for La Vernia, Floresville, and Stockdale!
This document contains the entire agreement between La Vernia Holdings, Inc. d/b/a: LVWifi.com, (hereinafter referred to as "PROVIDER" or "LVWifi.com" or "LVWifi") and you, the Customer, and no salesperson, installer, customer service representative, authorized retailer, reseller, or other similarly situated individual is authorized to change the terms set forth herein. LVWifi.com may, however, change the terms and conditions of this Agreement in the future without notification. The terms of this Agreement, which either are expressly stated to survive or by their nature would logically be expected to survive termination, shall continue thereafter until fully performed. The validity, interpretation, enforceability and performance of this agreement shall be governed by and construed in accordance with the laws of the State of Texas. ANY USER WHO DOES NOT AGREE TO BE BOUND BY THESE TERMS SHOULD IMMEDIATELY STOP USE OF THE SERVICES AND NOTIFY THE LVWIFI.COM TECHNICAL SUPPORT STAFF SO THAT THE USER'S ACCOUNT MAY BE CLOSED.
Wireless Broadband Service Agreement:
The term "Services" shall mean the wireless Internet access made available to the customer and any other wireless services that LVWifi.com (Provider) may provide to customers either now or in the future. Service is considered established by achieving successful connectivity between the customer's installed Customer Premise Equipment (CPE) and LVWifi.com's transmitting towers/relays. The CPE includes the wireless antenna, reflector dish (if applicable) and power supply, and mounting hardware (poles, tripod mounts, brackets, cabling, etc).
You may not rebroadcast, transmit, share, trade, transfer, etc. your service with another site (residence, business, etc.) without our express, written consent. If we later determine that you utilized your wireless Internet access equipment (including any additional receivers) or sold, leased or otherwise gave possession of the same to a third party who you knew or reasonably should have known intended to use it to permit the access of the Services in a residential or commercial establishment or any other area open to the public, we may terminate the Services and in addition to all other applicable fees, you agree to pay us the difference between the price actually paid for Services and the full commercial rate for such Services, regardless of whether we have or had the commercial rights to such Services. The payment of that amount and/or the termination of Services shall not prejudice our ability to exercise any other rights and remedies we may have under this Agreement, at law, in equity, or otherwise.
Provider makes no warranty either express or implied regarding the quality of the Internet access Service to be provided hereunder, including but not limited to, the condition, merchantability, fitness, adaptability or suitability for any particular purpose of the Internet access Service. The Internet access Service is provided on an "as is, as available" basis. Neither Provider nor anyone else involved in creating, producing or delivering the Internet access Service shall be liable for any indirect, incidental, special, punitive or consequential damages arising out of the use of the Internet access Service or inability to use the Internet access Service. This includes loss of data resulting from delays, non-deliveries, Customer's own errors or omissions. Use of any information obtained via Provider is at Customer's own risk. Provider specifically denies any responsibility for the accuracy or quality of information obtained through its Services. No advice or information given by Provider's employees, agents or contractors shall create a warranty.
Provider has no obligation to monitor the Service; however, Provider may monitor the Service and disclose information gained from such monitoring in order to satisfy any Law, regulation or other governmental or individual request, to operate the Service and administer Provider's network, or to protect itself or its Customer.
The Internet is not a secure network and third parties may intercept, access, use or corrupt the information Customer transmits over the Internet. Provider does not warrant that files or information downloaded through the Service will be free of viruses or other disruptive code or that the Service will provide Internet access that meets Customer's needs and it makes no warranty regarding any transactions executed through the Service.
Provider does not warrant that the Service will perform at any particular speed or provide any specific bandwidth or throughput, or that transactions through the Service will be uninterrupted, error- free or secure. Provider disclaims any and all warranties for the Service and any equipment provided in connection therewith (Including any Subscriber Module (CPE)), whether express or implied, including any warranty of merchantability or fitness for a particular purpose, all of which are expressly excluded. In no event shall Provider be liable for any indirect, special, consequential or incidental damages, including damages for lost profits or revenue, or any damages for lost or damaged files or data, or any damages attributable to the use or inability to use the Service or any information obtained thereby, even if Provider has been informed of the possibility or likelihood of such damages.
If needed, Customer is responsible for providing access to their Premise as scheduled with Provider for the appropriate preparation and maintenance of the Premises to allow for proper installation, maintenance, and other activities of Provider in connection with the equipment and Service.
Customer understands that the Service will be provided on a "best effort" basis and that the connectivity speed will depend on a number of factors, including:
The distance between Customer computer location and the transmission tower. (The radio signal is strongest closer to the transmission towers);
The type of building that houses Customer computer. (Metal buildings and mobile homes reflect radio signals and therefore may affect the outdoor antenna signal quality);
The terrain between Customer computer location and the transmission tower. (The radio signal will not penetrate the earth; therefore, if Customer is in a low spot, signal reception may be impossible);
The amount of foliage near Customer computer location.(The further away from the transmission tower, the more that heavy tree coverage and other foliage become an issue);
Note that weather conditions will not typically affect the radio signals; however, the Subscriber Module and related CPE equipment must be securely mounted so that high winds and heavy rains will not reposition the Subscriber Module or get the cable connections wet, and that the Subscriber Module is properly grounded. A surge suppressor is recommended on all installations.
Equipment Use and Responsibility:
In order to receive the Service it will be necessary for you to use an approved CPE from LVWifi.com. LVWifi.com owns the CPE. The Customer is responsible for the safety and security of the wireless equipment. Should LVWifi.com owned equipment be stolen or damaged, the customer will be required to pay for applicable equipment replacement and installation costs beyond that of "normal" wear and tear. The Customer is advised not to move or tamper with the Service and equipment once the installation is completed. Line-of-sight to the signal transmitters (towers or relays) must be maintained. Your CPE contains certain components and software which are proprietary to LVWifi.com and/or its vendors. You agree that you will not try to reverse-engineer, decompile or disassemble any software or hardware contained within your wireless equipment. Such actions are strictly prohibited and may result in the termination of your Services and/or legal action. LVWifi.com warrants that your CPE is free of defects in material and workmanship for the term of your service agreement. LVWifi.com does not extend or modify its warranty period as a result of repair or replacement. LVWifi.com reserves the right to void a warranty and/or charge a reasonable amount for repair of a unit if the warranty seal is broken or the unit displays evidence of misuse, abuse, or tampering.
Wireless routers are not required to be used with our service. Our CPE equipment can be plugged directly into a single computer for full functionality of our Service. In most cases however, a wireless router, or switch, is used to share the connection amongst multiple computers both via wired and wireless connections. Any wired or wireless router used with conjunction of this Service is the responsibility of the Customer. We do not require you to purchase a router from LVWifi.com, as any router can be configured with our service. If a wireless router is purchased from LVWifi.com the warranty will be limited to that of the manufacturer's standard warranty. After the manufacturer's warranty expires, the customer will be responsible for obtaining a replacement router or switch at the customer's expense. If using a router, LVWifi.com requires access to the router for tech support, firmware updating, etc. Remote Management must be turned on and our office must have a record of your login credentials as well as it's MAC address. An exception may be made for businesses using a corporate firewall managed by computer-network technical staff.
While LVWifi.com will try and resolve equipment problems and internet access issues remotely, there may be times when it is necessary for a technician to be sent to your location to fix a problem. When the problem is with an LVWifi.com access device (CPE device, power supply, cabling, etc.) no charge will be assessed for the visit. If the problem is on the customer end (beyond our power supply) a $45 service call fee may apply. (Typically this service fee is charged for things such as re-configuring a router, setting up a new computer on the wireless network, changing a wireless password, or other computer related configuration issue.)
Billing Policy:
Monthly charges for Wireless Internet Service provided under this Agreement are invoiced in advance of the term in which the Wireless Service is provided. Charges that occur during the use of the Service will be included in the following month's invoice. LVWifi.com has the ability to automatically charge your credit card, debit card, or checking account on a monthly basis for recurring billing if customer chooses to set this up. LVWifi.com does not mail paper invoices. Electronic invoices are e-mailed on the first of every month to the primary email account address on file. A valid drivers license or social security number is required to be provided prior to account setup. Accounts unpaid 15 days after due date are in default and will be suspended and a late fee of $10 will be applied to the current months invoice. Although LVWifi.com will make reasonable efforts to notify the customer that service is about to be suspended, Customer understands that service may be automatically suspended at any time after the 16th of the month. In order for Services to be restored, all past due charges, late fees, and a deposit equal to a minimum of one (1) month's charges must be paid. During the term of suspension, Customer will see a message when trying to browse the internet stating "Internet Access Restricted". Customer can click the link on the page to login to the customer portal and immediately pay their balance and restore service anytime 24/7. Termination of Service to any account in default does not relieve Customer of the obligation to pay past due amounts or the monthly fees for the Services under the agreed initial term of Service. The Customer hereby authorizes LVWifi.com to charge the Customer's credit/debit card on file for any outstanding balances owed.
If Customer defaults on his/her account, Customer agrees to pay all cost of collection including attorney fees, collection fees, and contingent fees to collection agency of not less than 35%, such contingency fee to be added and collected by the collection agency immediately upon Customer default and Provider's referral of Customer account to said collection agency.
A fee of $35 may be applied to the customer's account for any checks written that do not clear the bank (e.g. bounce). This includes paper checks, paper checks processed electronically via ACH, and eCheck transactions processed via ACH. When you provide a check as payment, you authorize LVWifi.com to either use information from your check to make a one-time electronic funds transfer from your account or to process the payment as a check transaction. A fee may be applied to all failed credit/debit card charges unless the customer contacts LVWifi.com within five (5) days to correct the issue. The customer is responsible for ensuring that provided credit/debit card information is current, and for contacting LVWifi.com with updated or new credit/debit card information. No pro-rations or refunds will be given for recurring service charges regardless of whether or not the service was performing properly. Services are provided on a "best effort" basis and advertised speeds cannot be guaranteed 100% of the time. It is the customers responsibility to notify LVWifi.com of service degradation issues so they can be corrected in a timely manner.
Provider will notify Customer thirty (30) days in advance of any adjustment in rates (such notice may be provided by e-Mail) unless Customer terminates this Agreement in accordance with the Terms and Conditions hereof.
Modification, Suspension or Termination of Services:
Except as otherwise set forth in this Agreement, you may change your Service package (upgrade or downgrade) at any time by notifying us.No fee applies for this modification as long as there is not more than one package change during the calendar month. You have the right to cancel your Service for any reason at any time by providing LVWifi.com a thirty (30) day advance notice in writing. There will be no penalty or other fees imposed for cancellation of Service provided the equipment is returned to us in good working condition. Early cancellation of Service (e.g. less than thirty (30) days notice) will result in a final billing equal to one (1) month's Service. The provided CPE is owned by LVWifi.com and must be returned upon cancellation of service or a minimum of a $250 equipment charge will be applied to your final bill.
Payment methods accepted by LVWifi.com include credit card, debit card, cash, electronic check (via ACH), personal check, and business check. When you provide a check as payment, you authorize LVWifi.com to either use information from your check to make a one-time electronic funds transfer from your account or to process the payment as a check transaction. Payments can be made either in person at 17560 US Highway 87 West, Adkins, TX 78101 during normal business hours (listed on our contact us page), via our online payment portal at www.lvwifi.com, or via phone by calling 210-628-9434.
LVWifi.com has the right to terminate your Services at any time without providing notice to you if: (1) your account is 10 days past-due; (2) we receive confirmation that you have received the Services, or any part of the Services without paying for them; (3) you otherwise violate the terms of this Agreement. LVWifi.com further reserves the right to terminate services to Customer at any time for any other reason as long as a 15 day notice is given to Customer (by postal mail or email). If your Service is cancelled for any reason, you are still responsible for payment of all outstanding balances accrued, including any applicable late fees, equipment charges, pro-rated installation charges, and monthly service charges. No pro-rations are given for recurring service charges regardless of whether or not the service was performing properly (with the exception of services labeled as "Commercial" or "Enterprise" level products). It is the customers responsibility to notify LVWifi.com of service degradation issues so they can be corrected in a timely manner. If service is cancelled due to technical problems with the way the service is performing (whether it be by LVWifi.com or the Customer) and the Customer paid an initial installation charge to LVWifi.com for service, a pro-rated refund for the installation fee may be given (at LVWifi's discretion) for accounts that have had service for less than one year (This pro-rated amount will no more than the total number of months the account was active divided by 12, multiplied by the total initial installation fee paid). If the service is found to be performing as intended by an LVWifi technician, no installation refund will be considered. No installation refunds will be given to customers who have had active service for more than 12 months. If a customer is disconnected and equipment has not yet been removed from the location a minimum $49 re-activation fee shall apply.
Upon any termination, the Subscriber Module shall be returned to Provider in good working condition within fifteen (15) days of termination or Customer agrees to pay the Provider the current retail cost of the equipment and hardware used for the installation of service ($250 minimum). Returned equipment will be evaluated by Provider and Customer will be assessed any costs, including but not limited to the current retail value of equipment, if Provider determines the equipment is not in good working condition as a result of Customer negligence. Equipment returns and any arrangements pertaining herein are the sole responsibility of Customer. Equipment returns are to be mailed to: LVWifi.com, P.O. Box 1179, La Vernia, TX 78121 or if shipping via a common courier to 17560 US Highway 87 West, Adkins, TX 78101.
All charges are to be paid in full, within fifteen (15) days of the date of the Provider's letter of Cancellation Notice. Payments are to be mailed to: LVWifi.com, P.O. Box 1179, La Vernia, TX 78121. If any payment due hereunder is not paid in full by the Customer within thirty (30) days of the date of the Cancellation Notice, Customer's account may be forwarded to a collection agency.
If Customer's Service is terminated for any reason, Provider has the right to delete all data, files and other information stored in or for Customer's account, without liability to Provider for any such deletion or any information lost.
Limitations of Liability:
LVWifi.com shall not be liable for any failure or delay in performance due to circumstances beyond its reasonable control, which may include any Acts of God, fires, earthquakes, floods, power or technical failure, acts of any governmental body, labor disputes, changes in law, regulation or government policy, riots, war, epidemics, acts or omissions of vendors or suppliers, equipment failures, transportation difficulties, or any other cause beyond our control. LVWifi.com assumes no liability for performance degradation due to line-of-site impedance or obstructions, radio-frequency (RF) interference, or natural or man-made obstacles. LVWifi.com assumes no liability for loss of data, revenue or other circumstances resulting from delays, non-deliveries, mis-deliveries or Service interruptions. LVWifi.com will not be held responsible for any damages that may occur to any other equipment or property, or any other consequential or incidental damages of any kind, whether based on contact, negligence, or strict liability.
IP Addressing and Allocation

Customer shall have no proprietary rights to the IP Number(s) assigned to Customer by Provider. Provider reserves the right to assign, designate or change access IP Numbers, at its sole discretion, if such assignment, designation or change is reasonable or necessary in the conduct of its business.
Data Usage / Fair Access Policy

Although LVWifi.com offers unlimited data transfer to its subscribers regardless of the speed package they choose, LVWifi.com reserves the right to reduce or throttle speeds if usage is deemed to be excessive. If a user continues to use excessive amounts of bandwidth for three consecutive billing periods, LVWifi reserves the right to either upgrade the user to a higher plan which allows for more usage, or to refuse service altogether. The determination of excessive usage is shown below for each account type that LVWifi.com offers:
Residential/Small Business Plans: Usage is deemed to be excessive if the user exceeds 500 gigabytes of data usage in any one calendar month (includes both upload and download traffic). Users with excessive usage beyond this amount will have their download speed throttled to 2 Mbps, and upload speed throttled to 1 Mbps for the remainder of the calendar month.
Commercial Plans: Usage is deemed to be excessive if the user exceeds 1000 gigabytes of data usage in any one calendar month (includes both upload and download traffic). Users with excessive usage beyond this amount will have their download speed throttled to 2 Mbps, and upload speed throttled to 1 Mbps for the remainder of the calendar month.
Dedicated Plans: No Data Limits or throttling is enforced on enterprise level plans. Pricing assumes 100% utilization of bandwidth at all times.
Grandfathered Plans (No longer available):Excessive usage is based on a predetermined transfer amount which varies depending on the user's selected plan. Users with excessive usage beyond this amount will have their download speed throttled to 2 Mbps, and upload speed throttled to 1 Mbps for the remainder of the calendar month. (Except for the Bronze plan which will throttle to a maximum download speed of up to 1 mbps, and a maximum upload speed of .5 mbps.)
Bronze 2×1 – (Up to 2 mbps down / 1 mbps up) – 50 Gigabytes of aggregate data transfer
Silver 4×2 – (Up to 4 mbps down / 2 mbps up) – 100 Gigabytes of aggregate data transfer
Gold 6×3 – (Up to 6 mbps down / 3 mbps up) – 200 Gigabytes of aggregate data transfer
Diamond 10×5 – (Up to 10 mbps down / 5 mbps up) – 400 Gigabytes of aggregate data transfer
Keep in mind Netflix, Hulu, iTunes and other such media streaming services are the primary reason customers may see their bandwidth usage exceed the monthly quotas. Be sure to turn off any streaming media devices or disconnect from such services when not in use. Customers can monitor their usage through the customer portal by signing into their account at www.lvwifi.com and clicking on the "My Account" link at the top.
Port Forwarding / Use of Network Address Translation (NAT)
Due to the nature of how our wireless network operates, and to ensure adequate security for all LVWifi.com subscribers, network address translation (NAT) is enabled on all client radios subscribed to our Residential/Small Business level packages.  Customers are able to make use of uPNP for automatic port forwarding configuration, however LVWifi.com is not able to configure custom port forwarding rules on these types of accounts. Customers wishing to enable custom port forwarding rules can optionally purchase the "Public IP" add-on for an additional monthly charge which will allow direct assignment of a public facing IP address directly on their home router. The "Public IP" add-on is included on all Commercial and Dedicated level accounts.
Acceptable Use Policy:
LVWifi.com supports the free flow of information and ideas over the Internet and does not actively monitor use of the Services under normal circumstances. Similarly, we do not exercise editorial control over the content of any Web site, electronic mail transmission, news group, or other material created or accessible over or through the Services, except for certain proprietary websites. However, in accordance with our Service Agreement, we may remove any materials that, in our sole discretion, may be illegal or may subject us to liability. LVWifi.com may cooperate with legal authorities and/or third parties in the investigation of any suspected or alleged crime or civil wrong. The following constitute violations of this policy:
Illegal Use – Using the Services to transmit any material (by email, uploading, posting or otherwise) that, intentionally or unintentionally, violates any applicable local, state, national or international law, or any rules or regulations promulgated there under.
Harm to Minors – Using the Services to harm, or attempt to harm, minors in any way.
Threats – Using the Services to transmit any material (by email, uploading, posting, or otherwise) that threatens or encourages bodily harm or destruction of property.
Harassment – Using the Services to transmit any material (by email, uploading, posting, or otherwise) that harasses another.
Fraudulent activity – Using the Services to make fraudulent offers to sell or buy products, items, or services or to advance any type of financial scam such as "pyramid schemes," "Ponzi schemes" and "chain letters."
Forgery or Impersonation – Adding, removing or modifying identifying network header information in an effort to deceive or mislead is prohibited. Attempting to impersonate any person by using forged headers or other identifying information is prohibited. The use of anonymous remailers or nicknames does not constitute impersonation. Using deliberately misleading headers ("munging" headers) in news postings in order to avoid spam email address collectors is allowed.
Unsolicited commercial email/Unsolicited bulk email – Using the Services to transmit any unsolicited commercial email or unsolicited bulk email. Activities that have the effect of facilitating unsolicited commercial email or unsolicited bulk email whether or not that email is commercial in nature, are prohibited.
Unauthorized Access – Using the Services to access, or to attempt to access, the accounts of others, or to penetrate, or attempt to penetrate, security measures of LVWifi.com's or another entity's computer software or hardware, electronic communications system, or telecommunications system, whether or not the intrusion results in the corruption or loss of data.
Copyright or Trademark Infringement – Using the Services to transmit any material (by email, uploading, posting, or otherwise) that infringes any copyright, trademark, patent, trade secret, or other proprietary rights of any third party, including, but not limited to, the unauthorized copying of copyrighted material, the digitization and distribution of photographs from magazines, books, or other copyrighted sources, and the unauthorized transmittal of copyrighted software.
Collection of Personal Data – Using the Services to collect, or attempt to collect, personal information about third parties without their knowledge or consent.
Reselling or sharing of Services – Reselling the Services without LVWifi.com's authorization is strictly prohibited. Customer also agrees not to share the connection with multiple residences or businesses.
Network Disruptions and Unfriendly Activity – Using the Services for any activity which adversely affects the ability of other people or systems to use LVWifi.com Services or the Internet. This includes "denial of service" (DoS) attacks against another network host or individual user. Interference with or disruption of other network users, network services or network equipment is prohibited. It is the Customer's responsibility to ensure that their network is configured in a secure manner. A Customer may not, through action or inaction, allow others to use their network for illegal or inappropriate actions. A Customer may not permit their network, through action or inaction, to be configured in such a way that gives a third party the capability to use their network in an illegal or inappropriate manner.
News or similar servers, PTP file sharing, video servers, etc. are not allowed on the Network – This is a shared network meant to operate for the benefit of the majority of the users and provide service into areas that were formerly under-served. It is designed and priced for the attended operation of the customers. Please do not abuse the system. Those that do abuse the system are subject to immediate termination of service.  This includes viruses, worms, scans, P2P file sharing usage, and attempted hacking of the network.
Digital Millennium Copyright Act (DMCA)
Under the Digital Millennium Copyright Act (DMCA), copyright owners have the right to notify LVWifi.com's registered agent if they believe that a LVWifi.com customer has infringed on their work(s). When LVWifi.com receives a complaint notice from a copyright owner, LVWifi.com will notify the customer of the alleged infringement by providing them a copy of the submitted DMCA notice. As required by law, LVWifi.com enforces a graduated response policy to complaints that may lead to suspension or termination of service. LVWifi.com's policy is to cancel the internet services for any customer receiving 10 or more DMCA notices annually and to assess a $10 administrative fee for the processing and handling of every complaint received after the third. Please be aware that no refunds or pro-rations will be given for installation and/or service fees if your account is cancelled due to excessive DMCA notices.
Nondiscrimination and Network Management Policy
(Net Neutrality Compliance Statement)
LVWifi.com manages its network in accordance with the FCC's Internet Policy Statement adopted on August 5, 2005. LVWifi.com does not discriminate or favor any lawful Internet applications, content, or services where lawfully used. LVWifi.com promotes the ability of our customers to freely access and disseminate lawful content in a manner that respects others' use of the network and that complies with the law. LVWifi.com supports industry practices for safeguarding children, intellectual property rights of others and our customer's privacy and security. LVWifi.com follows standard best effort for Internet delivery with respect to allocation of capacity without differentiation among application, providers and sources. Generally accepted technical measures to provide acceptable service levels to all customers will be used by LVWifi.com, such as application–neutral bandwidth allocation, as well as measures to address service attacks, illegal content and other harmful activities to protect network integrity and reliability.
Further, LVWifi.com supports the following Internet principles of the FCC:
To encourage broadband deployment and preserve and promote the open and interconnected nature of the public Internet, consumers are entitled to access the lawful Internet content of their choice; to run applications and use services of their choice, subject to the needs of law enforcement; to connect their choice of legal devices that do not harm the network; and are entitled to competition among network providers, application and service providers, and content providers.
Privacy Policy:
When you browse the Internet, you browse anonymously. LVWifi.com routinely collects information about your connection speed, quality of service, up-time availability and other technical information related to your Internet performance. Under normal circumstances, LVwifi.com does not monitor, store or share information about websites visited, files downloaded, e-mails sent or received. LVWifi.com may disclose or access account information when we believe, in good faith, that the law requires it, or in special cases when we have reason to believe that disclosing this information is necessary to identify, contact or bring legal action against someone who may be violating our Agreement.
Customer Acceptance:
Customer confirms that he/she has reviewed the Terms of Service and above policies of the Wireless Internet Service Agreement hereof and has determined that the provisions hereof are suitable for Customer's needs, and that Customer has had ample opportunity to consider whether to accept this Agreement. Customer confirms that the contractual allocations of risk and reward as set forth herein shall not be disturbed or overturned by any tribunal based on any extra-contractual considerations. And Customer understands that if he/she does not agree to these Terms and Conditions and the additional provisions as set forth, Customer may not use any of the Provider's equipment or Service. Customer agrees not to assert any argument contrary to these provisions in any forum.

LVWifi.com shall have the right, at its sole discretion, to modify, add or remove any terms or conditions of the above policies without notice or liability to you. Any changes to the above policies shall be effective 15 days following the posting of such changes on the website at http://www.lvwifi.com/terms-of-service/. You agree to review these policies from time to time and agree that any subsequent use by you of the Service following changes to the policies posted on that page shall constitute your acceptance of all such changes.
Last Revised: 1/3/2017
Our standard no contract installation price has now been reduced to only $99! Submit a site survey today to see if you're eligible!...
24/7 Support Available!
Rest assured that no matter what time it is, someone will be available to help troubleshoot any issues you might have with your connection.
Recent Posts