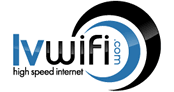 High Speed Internet for La Vernia, Floresville, and Stockdale!
CALL US:(210) 628 9434
EMAIL US: INFO@LVWIFI.COM

P.O. BOX 1179
LA VERNIA, TX 78121

We're delighted to inform you that we now accept the Bitcoin payment method in addition to Visa, MasterCard, Discover and American Express. Bitcoin is a ...
FTTH Announcement
LVWifi has announced plans to develop a Fiber to the Home (FTTH) network in the La Vernia area.
Click Here
for more info!
Recent Posts