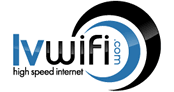 High Speed Internet for La Vernia, Floresville, and Stockdale!
CALL US:(210) 628 9434
EMAIL US: INFO@LVWIFI.COM

P.O. BOX 1179
LA VERNIA, TX 78121

Due to the recent news of Stelera Wireless abruptly terminating service with it's customers in Wilson County, LVWifi would like to extend a special invitation ...
24/7 Live Support
LVWifi provides day and night support services for billing and technical assistance. We will always do our best to ensure that you stay connected.
Recent Posts