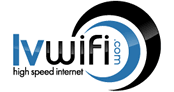 High Speed Internet for La Vernia, Floresville, and Stockdale!
Due to the recent news of Stelera Wireless abruptly terminating service with it's customers in Wilson County, LVWifi would like to extend a special invitation ...
24/7 Support Available!
Rest assured that no matter what time it is, someone will be available to help troubleshoot any issues you might have with your connection.
Recent Posts