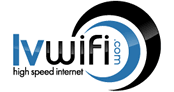 High Speed Internet for La Vernia, Floresville, and Stockdale!
Pricing – Residential & Small Business
Please choose an account type below to view all available service options:
Residential & Small Business Commercial Internet Services Dedicated Internet Services
Installation Information and Pricing:
$99 Basic Installation - No Contract Required!
Our basic installation price is now just $99 for homes or businesses that don't require any type of specialized mounting hardware, extendable masts, or guy wires. Because our service requires line of sight back to one of our towers in order to provide you with a reliable connection, a free, no-obligation site survey must first be completed before scheduling an installation appointment. The site survey will provide the exact installation price and available speed options for your location. Although most of our installs end up being the $99 price, if a telescoping mast or guy wire configuration is required to reach above nearby trees or buildings, this may increase the installation cost up to $299.
Wireless Router Configuration Included!
If you wish to have WiFi access enabled throughout your location, we can configure most any wireless router to work with our service. Just be sure to have one available prior to your installation appointment, and we'll be happy to configure the router and ensure you can connect.
Add-on Services:
Public IP Address - $10/mo
This service allows a static IP address to be assigned directly to a clients wireless router or server. The user then has full control over port forwarding and access control. (Allows for remote access to home servers or camera systems).
Our standard no contract installation price has now been reduced to only $99! Submit a site survey today to see if you're eligible!...
24/7 Support Available!
Rest assured that no matter what time it is, someone will be available to help troubleshoot any issues you might have with your connection.
Recent Posts